Meningitis Centre Australia
Raising awareness, Saving Lives.
To meet a challenging global climate for "Not-For-Profit" organisations, Meningitis Centre Australia (MCA) needed a fresh new look and approach.
As with many organisations, the COVID-19 pandemic, in particular the mindset and mood on vaccines, presented a number of challenges.

In refreshing the brand, it was also important to pay homage and celebrate MCA turning 30, a significant achievement for any organisation.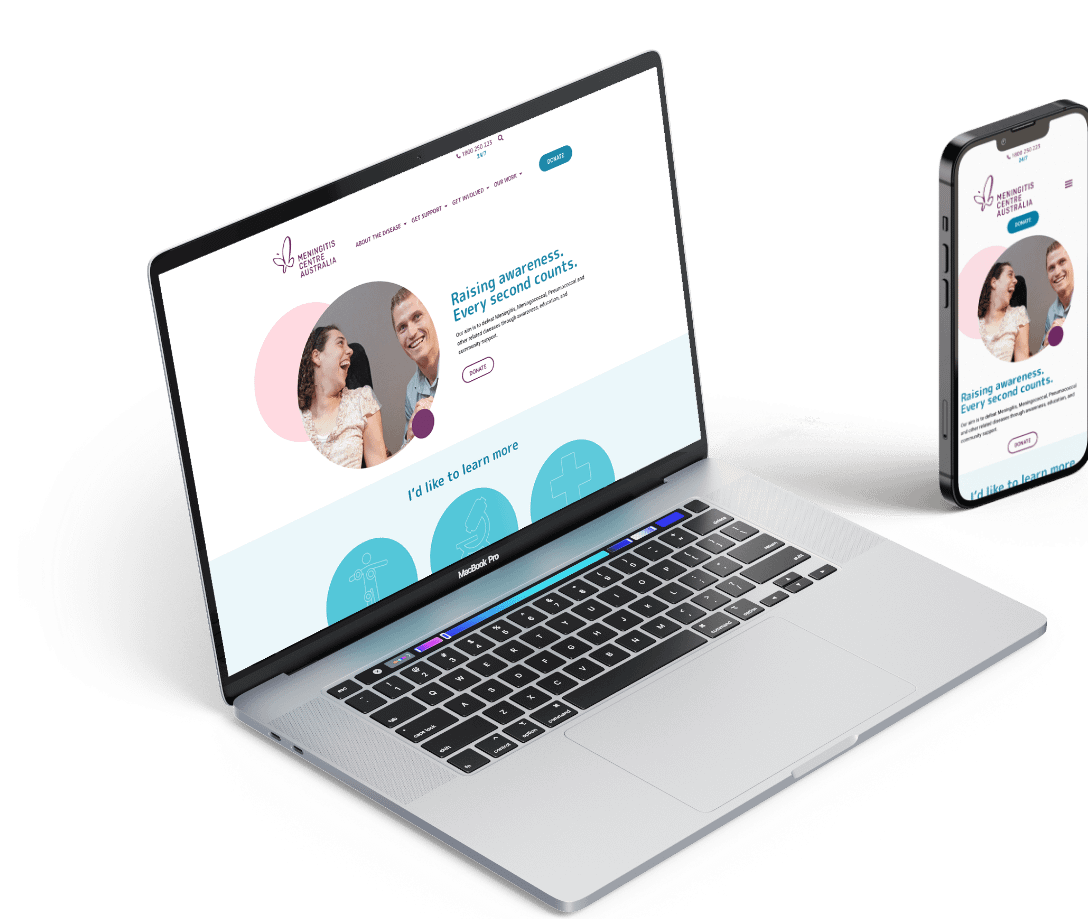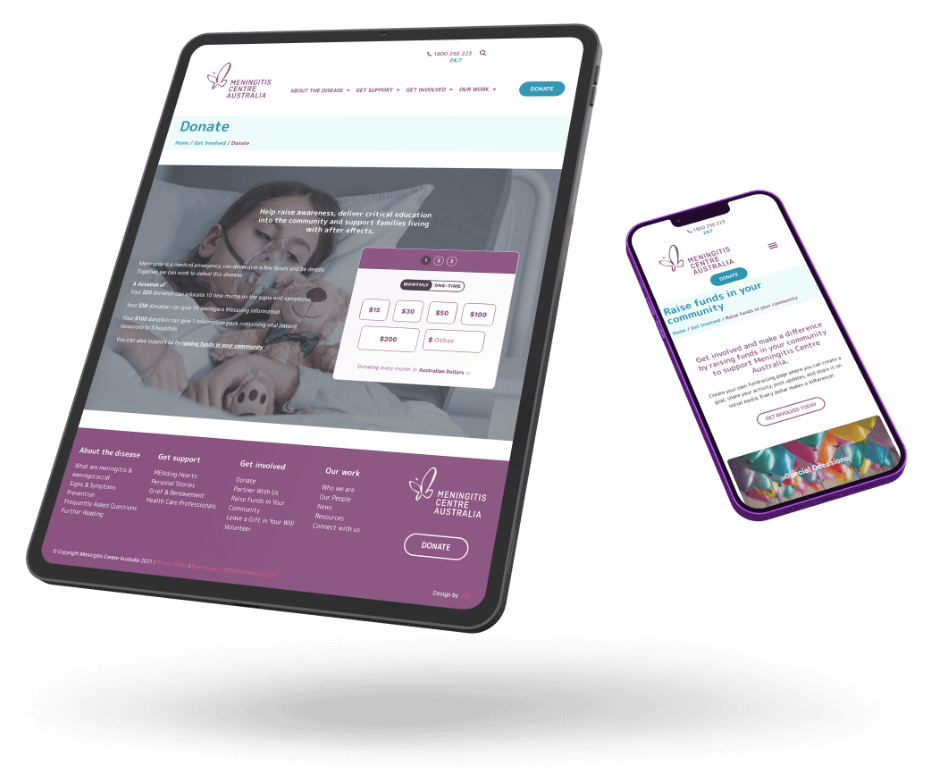 Engagement driven design
Integral to the refresh was the redevelopment of the website to give the site a stronger online presence. From the user interface layout to the content strategy, every part of this site was designed for audience engagement. In close collaboration with the MCA, we explored the different personas to the site and the types of information most valuable to them, then devised the most straightforward means of satisfying their needs.
When it comes to Meningitis, every second counts!
When it comes to Meningitis, every second counts!
Critical integrations
The new site is tightly integrated with the Raisley fundraising platform and CRM across a number of levels. This includes not only giving the user the ability to donate on a one-off or recurring basis, but to even create their own fundraising campaign on behalf of the centre. We also developed custom script to capture the data of those accessing resources and passing that through to the CRM.
Custom. Consistent. Concise.
As part of the brand refresh we tackled the task of redesigning the range of information collateral produced by the organisation. This included a range of fridge magnets aimed mainly at busy parents in need of urgent clarity about their child's health.

We also designed a range of custom pictograms to depict the various signs and symptoms associated with Meningitis and Meningococcal. MCA engaged a local indigenous artist to create an indigenous version of these icons. These simple and clear illustrations help to readily identify symptoms saving time when every second counts.